We Bring The Fun!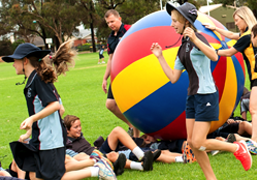 No matter what age you are, our Games and Activities are designed for people of all ages to be able to participate in structured activities at an affordable price. We can also adapt our games to any situation, be it schools, workplaces, events or functions!
We like to call them Life Games because they make your life better and of course, they're unique to us! Below you'll find a list of links to the various forms that you'll need to make a booking.
Give program manager Neil Warren a call on 08 8362 2150 to discuss all your Life Game needs!
Life_Games_For_All_Occasions
Life_Games_Equipment_2018
Life_Games_At_Schools_2018
Team_Challenge_Games_@_Work_2018